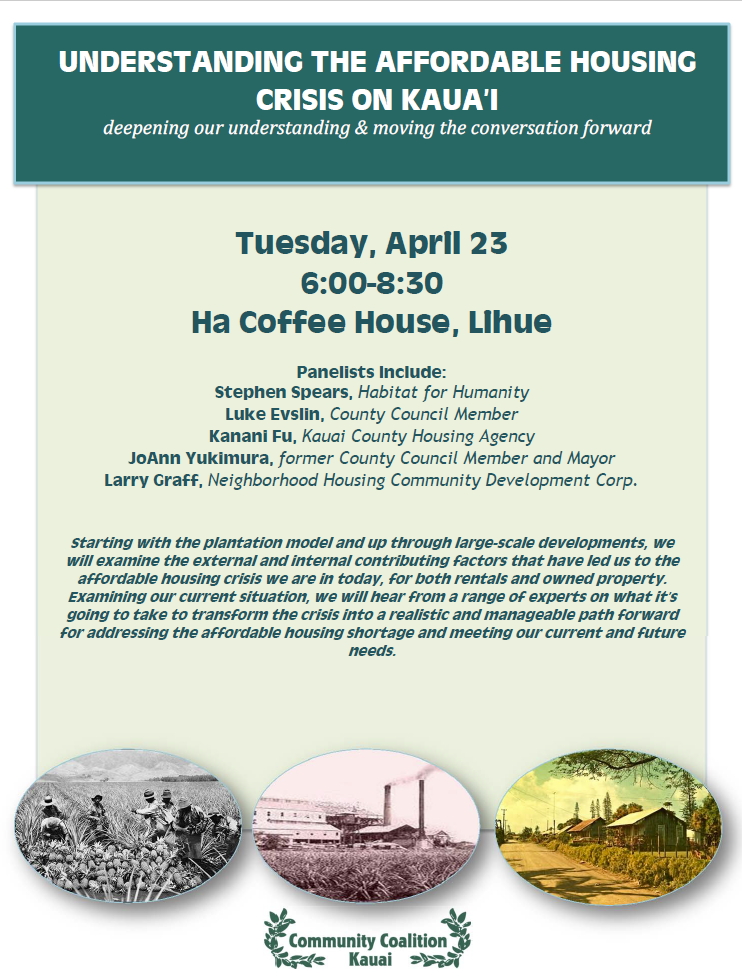 15 Apr

Understanding the Affordable Housing Crisis

Join us for panel discussion on the affordable housing crisis on Kauai on Tuesday, April 23, 6:00-8:30 at Ha Coffee House in Lihue.

Panelists Include:
Stephen Spears, Habitat for Humanity
Luke Evslin, County Council Member
Kanani Fu, Kauai County Housing Agency
JoAnn Yukimura, former County Council Member and Mayor
Larry Graff, Neighborhood Housing Community Development Corp.

Starting with the plantation model and up through large-scale developments, we will examine the external and internal contributing factors that have led us to the affordable housing crisis we are in today, for both rentals and owned property. Examining our current situation, we will hear from a range of experts on what it's going to take to transform the crisis into a realistic and manageable path forward for addressing the affordable housing shortage and meeting our current and future needs.

Download the flyer here and help us spread the word!